Surrey Hills Roofing - Slate roofs
Surrey Hills Roofing will offer a full slating service from the planning stage of a new-build or extension, to general slate roof repair and maintenance. We specialise in natural slate, or "fake" slate.
Slate is one of the most traditional forms of stone roof coverings, it has been used and manufactured in Britian since the roman times. It is a natural product in every sense, consisting of cholorite, mica, calcite and quartz, these elements are combined in sediments and compressed over centuries, then eventually turned to the slate we know, by the heat of the earths crust.
Although Britian was once the worlds biggest supplier of slate to the industry, it is now common to source slate from as far away as China, India and Wpain, whilst a few Welsh quarries still produce. This diversity of choice offers alternatives in price and appearance that enable us to sympathically match to existing.
A cost effective way to achieve a similar finish is by using fibre or fake slates, these products look great when laid professionally.
Whether a new roof, or repairs to an existing roof, we can help.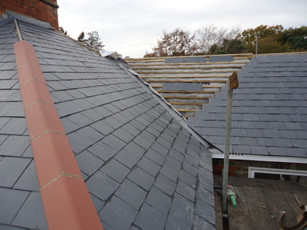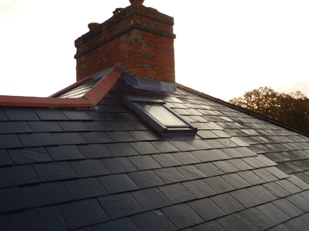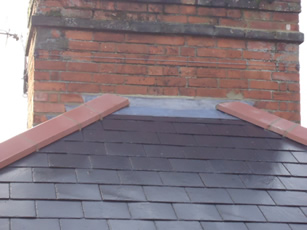 Serving: Woking, Guildford, Camberley, Weybridge, Chertsey, Egham, Sunbury, Staines, Heathrow, Kingston, Walton, Esher, Epsom, Dorking, Cranleigh, Godalming, Haslemere, Farnham, Hindhead